ioctl()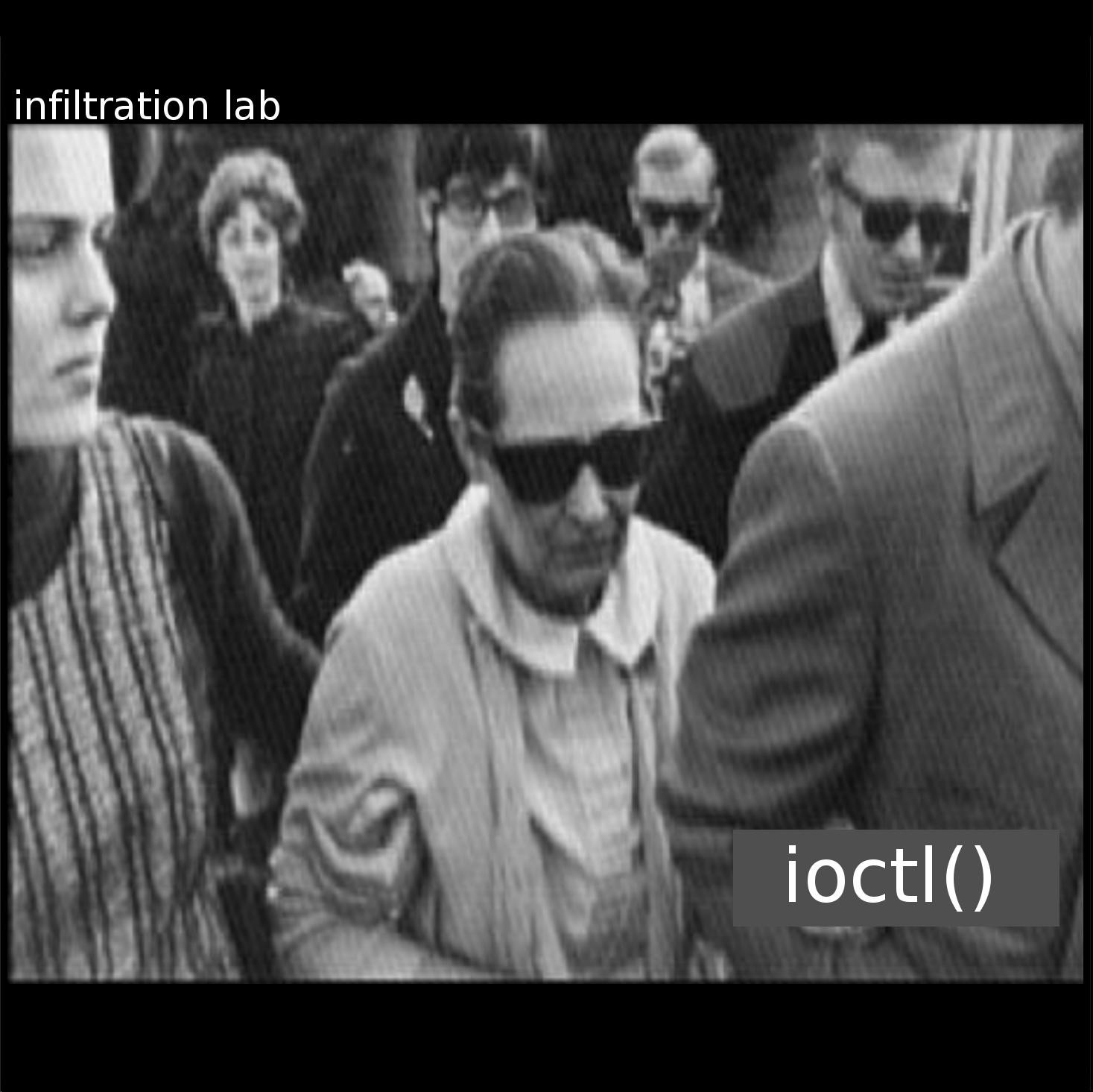 Release date: June 11th 2003
Running time: 39:46

The debut album by Infiltration Lab. A collection of incoherent and abrasive sounds was recorded and mastered in two measly days...it's a first attempt album...and it probably shows. From the sleeve notes:
recorded in haste on 6/6/3 and 6/7/3 in the infiltration lab lo-fi home studio. all sounds (de)constructed, mangled, and arranged by jason plumb / infiltration lab. keyboard, guitar, noise swash, triwave picogenerator, care bear, lab rat, and blubber box. recorded using linux with an abundance of difficult, counterintuitive free software, including ardour, audacity, seq24, qjackconnect, simsam, and others. sleeve and cover design made with the gimp and appropriated tv signals. cdrs created with k3b.
A limited-edition set of nineteen (19) custom CDRs was designed, created, and hand assembled using photocopier technology, press-on labels, and inexpensive blank CDRs.